Welcome to Mrs. Sauer's Class of Sensational Second Graders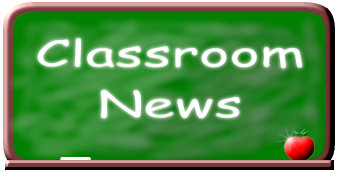 Merry Christmas!
December 17-20, 2018
Spelling: This Week's Words are: Review Words (Test On Wednesday)
Review: day, save, wait, read, beef, need, fine, cry, sky, coat, know, told, cake, luck, kiss
Go Math Homework: Mon.- None Tues.- None Wed.- None Thurs.- None
WHAT'S HAPPENING THIS WEEK:
Thursday: Stuff the Stocking Party-Please send your stocking stuffers by Thursday morning.
This Week's Snacks: Mon. Kaycen Tues. Chance Wed. Wren Thurs. Early Release
Reminders:
HOMEWORK ASSIGNMENTS: Please check your child's Homework Calendar for their current assignments
HOMEWORK READING: Your child must read each day for 20 minutes, to improve their reading and comprehension skills.
HOMEWORK MATH: Most nights your child will have a worksheet unless it is a review or test day.
HOMEWORK SPELLING: Study all 15 words (Test on Thursday)
Please send your child's library book daily.
Snack is at 2:30 p.m. Please send snacks individually wrapped and ready to be passed out .